Danielle Alexander '17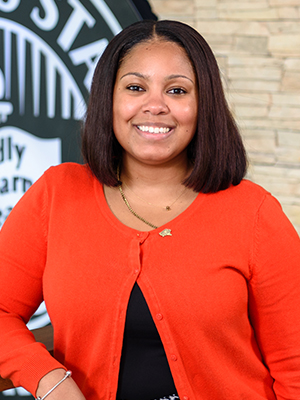 Danielle is now the program coordinator for academic diversity, equity, inclusion, and the anti-racism transformation team for Columbia College in Chicago. She recently earned her master's from DePaul University and is pursuing her Doctor of Education from DePaul as well! Danielle works to educate and empower others to take systemic issues of racial and other forms of discrimination head on. Danielle is passionate about her journey and shared her story and expertise as the keynote speaker for the 2023 Illinois Education Association's Aspiring Educators Conference.
Outside of her professional work, Danielle is a founder of the Illinois Women of Diligence and Resilience Alumni Club of the National Association of Colored Women's Clubs, Inc. She also served on the Alumni Associations Diversity, Equity and Inclusion committee and mentors undergraduate and graduate students.
During her time as a student, Danielle was involved with College Experience, My Sisters Keeper, and Shaping the Future Mentoring. She was also a front desk manager and lead conference assistant for University Housing and interned for the office of the Vice President for Student Affairs.
She currently serves on the Alumni Association board of directors' board development and diversity, equity, and inclusion committees.