Danielle Brink '06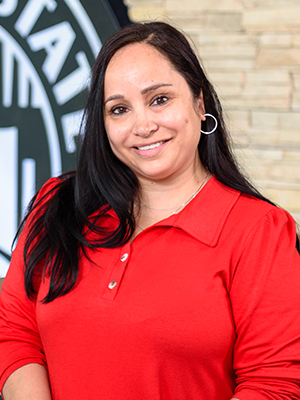 Dani kept busy as a student at Illinois State. She was a member of Gamma Phi Circus where she was captain of four acts and also served as editor of features for The Vidette. She also sang in the university choir and was a member of the Illinois State Herpetological Society, a student organization her late husband and fellow Redbird Gavin Brink founded.
Following graduation, Dani remained an active Redbird alum. She became a member of the Chicago Suburban Alumni Network where she now serves as co-chair. She helps the network plan many events and coordinates it social media presence. She also served on the Alumni Association's Awards committee this past year and started a scholarship at ISU in memory of her late husband.
Dani works as the director of community relations with DuPage High School District 88. Her work has been recognized by a variety of organizations including the National School Public Relations Association. She is board secretary for the Villa Park Chamber of Commerce and serves on the board of the Addison Chamber of Commerce and Industry. She credits ISU where "her life truly began." And she cannot wait to help support the university in all aspects to make sure students and alumni have the same positive experiences as her.
She currently serves on the Alumni Association board of directors' RED and awards committees.