Jay Groves '80, M.S. '83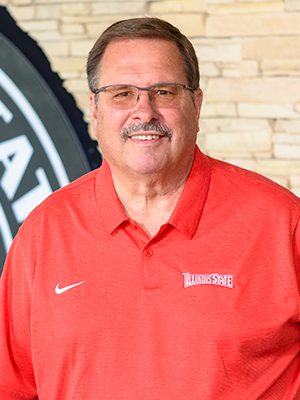 Communication

Bloomington, IL
While working hard in his studies, Jay was an active member of Sigma Nu fraternity and worked at TV-10. Jay loved ISU so much, he never left! He held various communication roles across campus and left an impact along the way. Director of TV-10 news and director of media relations to start before he moved to the Office of the President where he started as assistant to the president overseeing all communication efforts and retired as chief of staff in 2017.
Now he stays busy working with various organizations such as Faith in Action, Quincy Canine Connection, Central Illinois Regional Airport, and the School of Communication Alumni Advisory Board. He is looking forward to being a member of the board and bringing perspectives from his many Redbird point of views as an undergraduate student, graduate student, graduate assistant, instructor, staff member, administrator, annuitant, and, of course, as an alumnus.
He currently serves on the Alumni Association board of directors' RED and Homecoming committees.