Jenna Goldsmith '08, M.A. '10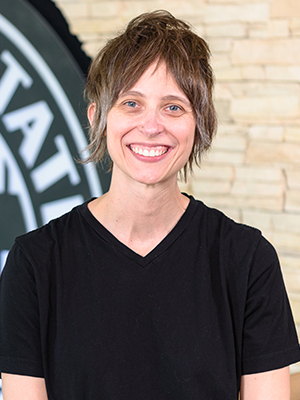 Jenna currently serves as an English lecturer for Rockford University. Before heading nroth, she was an assistant director and academic advisor for Illinois State University's Women, Gender, and Sexuality Studies. At ISU she created "25th and Change," a retrospective exhibit for the 25th Annual WGSS Symposium featured in Milner Library, organized the inaugural alumni panel for the 25th annual WGSS Symposium this year, and tripled the level of involvement for WGSS this past year for ISU's annual Birds Give Back day.
Prior to this, she taught writing for five years at Oregon State University-Cascades. While in Oregon Jenna served on several boards including the Oregon Humanities One Percent for Public Art Selection Board and the Oregon Poet Laureate Selection Committee. She also was a regular contributor to the Write Here Program, a community-based creative writing workshop program through the Deschutes County Public Library. Her work within her field was recognized by the ISU Alumni Association in 2020 when Jenna received the Outstanding Young Alumni Award.
As a student, Jenna was involved with the English Honor society Sigma Tau Delta, PRIDE, FLAME, and the ISU Annual Fashion Show.
Jenna sits on the awards and diversity, equity, and inclusion committees.