Joe McGuire '77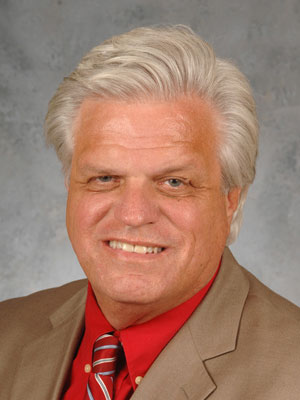 Joe's career revolved around media and advertising. He worked for 12 years following graduation as the advertising director of a sporting goods store chain. Then, for over 25 years, he worked in media in sales management with accomplishments including launching the first media website WEEK-TV and running PJStar.com for the Peoria Journal Star. Joe stays busy in retired life as "Joe the Art Guy" working on paintings, caricatures and paint parties.
Joe put his talents to use as a student on campus working for the Vidette and as a TV-10 art director. He also served as a volunteer for the Rites of Spring. He now shares his passion for ISU as president of the Peoria Area Alumni Network. Alumni and friends can even learn a bit more about art as Joe has led several painting parties for the network. He is also an avid Redbird fan and is currently serving as the Alumni Association liaison for the ISU Athletics Council.
He currently serves on the Alumni Association board of directors' Homecoming and scholarship committees.