Karyn L. Aguirre '86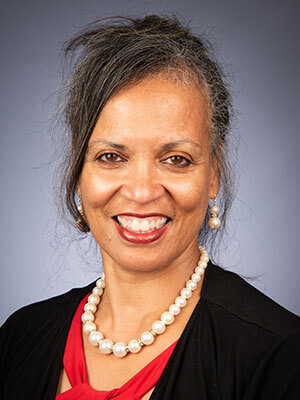 Mass Communications

Chicago, IL
Karyn earned a bachelor's in communication in 1986 from Illinois State. As a student, Karyn was involved with the Black Student Union, the NAACP, Delta Sigma Theta Sorority, Inc., and the National Pan Hellenic Council. She also interned in the Office of Student Affairs as well as worked for TV-10 and WZND as an on-air personality.
Karyn now works as a social worker for Chicago Public Schools impacting the lives of many children and their families. Karyn also holds several certifications in school social work and was most recently elected by the National Association of Social Workers Illinois Chapter as an Illinois delegate for the National Association of Social Workers delegate assembly. She also has a master's degree in social work from the University of Illinois Chicago and a master's in educational leadership from the American College of Education. Outside of work, Karyn is heavily involved with ISU's Black Colleagues Association holding several positions including immediate past president. She is also an active member of her sorority Delta Sigma Theta Sorority, Inc., and its Chicago alumnae chapter. Karyn is also a 2020 Steve and Sandi Adams Legacy Hall of Fame inductee.
She serves as the treasurer for the Alumni Association board of directors. She is also on the directors' diversity, equity, and inclusion (DEI), scholarship, and executive committees.