Nikita Richards '06, M.S. '15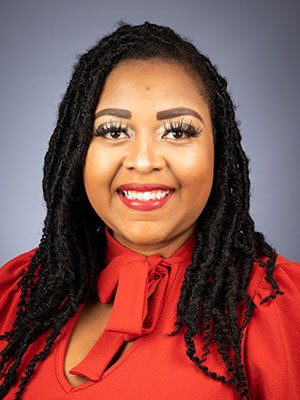 Political Science, Communication

Bloomington, IL
Nikita has over ten years of experience in the communication industry, guiding companies through how to survive the next wave of marketing, data analytics and innovative customer relations. She is the owner of NDR Communications which focuses on crisis diversion, management and political communication. She is currently the employment coordinator for the City of Bloomington where she manages the city's recruitment, selection of qualified candidates, and training and development to meet the hiring needs of a twelve department, 10,000 member workforce.
A United States Navy veteran, Richards was appointed to serve on Governor Pritzker's transition team in late 2018 for Illinois veterans and has since been appointed to the Illinois Council on Women and Girls in the spring of 2019.
She loves to give back her time and talent to ISU having served on numerous panels and as a speaker for areas like the SoC, Career Center, and Leadershape. She also has worked with ISU students for advocacy days.
She sits on the Alumni Association board of directors' Diversity, Equity, and Inclusion (DEI), RED, and executive committees.