Susan Grant '95, M.S.N. '17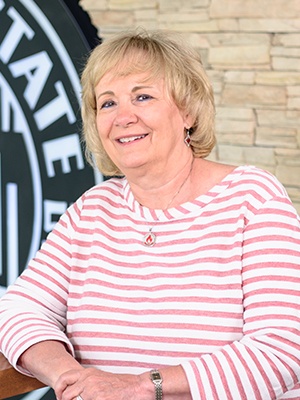 As a nontraditional student, Sue served on several student committees during her junior year including the student body executive council. She went on to serve as student body president her senior year. While completing her master's Sue started serving on the Mennonite Nurses Alumni Organization board and has been with the group ever since. She currently is serving as president-elect and serves on the MNAO Awards committee to select the recipients of the college's four award categories. Sue also started working on the America's Promise School project in her master's program and is still involved to this day. The grant-funded project allows clinical courses to be held combining public health and pediatric curriculum.
Sue also works as a nursing clinical faculty member for ISU and Illinois Wesleyan. Prior to this, she was the supervisor of community health services at the McLean County Health Department until she retired. Her work has not gone unnoticed in the field as she was awarded the employee of the year in 2009 by the McLean County Health Department, the 2012 MCN Distinguished Alumni, and public health worker of the year in 2015 by the Illinois Public Health Association. Sue is a proud Redbird and loves that ISU plays such a prominent role in the community and is known across the country as having a top nursing program.
She currently serves on the Alumni Association board of directors' Golden Redbirds and scholarship committees.